Projects

Don and Judy, through their company Freeman Productions, have been involved in several national and international tourism projects.

Tjapukai Aboriginal Cultural Park - Cairns, Australia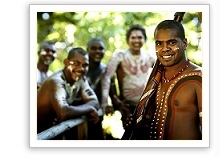 Tjapukai Aboriginal Cultural Park has been the leading Cultural Tourist Attraction in Australia for 25 years and has grown from a small operation to a $10,000,000 25 acre property at Caravonica, just 10 minutes north of Cairns city.
Tjapukai has been a national and international tourism and business success from the beginning. Australia's most awarded attraction, Tjapukai combines the latest in theatre and technology with interactive activities featuring traditional culture and customs.
On November 14th 2012 North Queensland Australia experienced a Total Solar Eclipse with thousands of people flocking to the region to capture one of natures most amazing phenomena. Freeman Productions created and managed an event for 1300 astronomers. They built a pop up hotel for 130 complete with luxury tents, hot showers, toilets, timber beds complete with bed linen and stunning decor. Three gourmet meals in the dining marquee were complemented by nightly entertainment. An Indigenous welcome, a jazz band, and a percussion evening were enjoyed along with a full bar serving drinks at sunset and through the night. Nighly talks by world re-knowned eclipse authorities, films all took place in the full wi-fi area. They operated a small kiosk selling notions, souvenirs and tee shirts designed by them especially for the eclipse. On the night the 130 guests were joined by 1100 more astronomers who arrived in numerous 53 seat coaches, and took their seats on 5 beautifully lit hills. The most amazing thing about this event is that it took place on a 50 acre property miles from anywhere. It left no footprint and disappeared soon after it was created.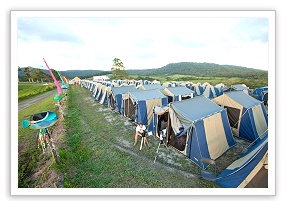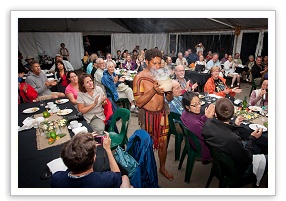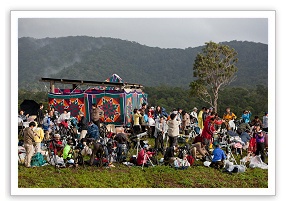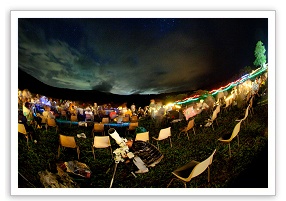 Indigenous 'Business Ready' Program
Don and Judy Freeman were appointed as business mentors under the Australian Government's $3.8 million Business Ready Program for Indigenous Business.
The objective of the program was to fund business mentors to assist Indigenous tourism operators to effectively design, manage and operate a successful tourism business.
Although Judy and Don were well known for their association with Australia's most successful Aboriginal tourism attraction, Tjapukai Aboriginal Cultural Park in Cairns, they looked forward to being involved in a wealth of other new initiatives.
Both were part of a select group (six only nationally) chosen by the Federal Tourism Minister to be business mentors in the Indigenous Business Ready Program. This 3 year project had set goals of facilitating chosen indigenous businesses along the path to successful tourism enterprise.
The backgrounds of Judy and Don Freeman made them ideally suited for this role. Not only had they spent 20 years immersed in Australian indigenous tourism, but they had created cultural projects in parts of Asia and the Americas both currently and over the past three decades.
Jointly, the couple were responsible for mentoring the following businesses under the federal project:



Walker Family Tours - Bloomfield
The Walker Family are Yalanji people who have inhabited the area of the Bloomfield Falls for tens of thousands of years, and are committed to educating their guests who walk with them along the track. They have a deep connection with the land and give their guest an opportunity to be inside a living culture. They explain in a delightful way the way of life of the Yalanji people of Wujal Wujal. » more...




Cape York Turtle Rescue Project - Chivaree Camp
Every year hundreds of ghost nets drift from the Arafura Sea onto Cape York's western beaches, entangling marine life such as turtles as they go. Many of the turtles that do make it to the beaches of Cape York to lay their eggs have their nests raided by feral pigs and wild dingos. The Cape York Turtle Rescue is all about the Indigenous people of the region working to save the dwindling turtle population, and this is your opportunity to help. » more...





Aurukun Wetland And Fishing Charters
An enchanting experience in one of the last truly remote areas of Australia. Cruise aboard the MV Pikku and interact with the traditional owners of the Aurukun area and their intimate relationship with the land and the water. The Aurukun Wetlands area is an untouched environment that features a wide range of bird life, flora and fauna with interpretation and insight from the Wik and Wik Way people. The fishing on the Archer, Watson and Ward river systems is also unsurpassed. » more...





Western Cape York Cultural Centre
This is a truly remarkable area where experiences are numerous, the landscapes stunning and the wildlife abundant. It is one of the last frontiers of Australia. The Western Cape Cultural Centre located in Weipa houses a substantial heritage exhibition. It is the ideal starting point for any encounter into the Gulf region, and for any person wishing to gain an understanding of the Cape, its people and the different communities. Serving morning and afternoon teas and lunches in a stunning location the Centre is a must do attraction. » more...




Encounter Cape York
Freeman Productions has creatively combined three of the Cape York Experiences into a complete package entitled Encounter Cape York. Aurukun Wetland Charters, Cape York Turtle Rescue and the Western Cape Cultural Centre provide a 7 day 6 night package offering an unsurpassed experience into one of the last frontiers of Australia. » more...


Tung Chung Project - Hong Kong
Freeman Productions developed the Creative Concept (Storyboard) for the attraction elements of the HK$950 million Tung Chung Cableway and Cultural Village Project in Hong Kong. The Storyboard included a Buddhist Interpretive Centre, Village Streetscape and Hi-tech Theatre. The attraction is located in Ngong Ping on Lantau Island, at the base of the Big Buddha.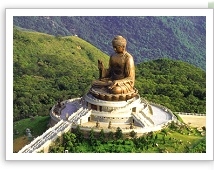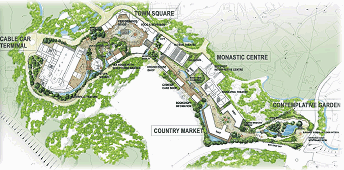 Darwin City Waterfront Project - Darwin, Australia
The Darwin Cove Consortium, led by ABN AMRO and the Walker Corporation, were shortlisted to create a concept for the redevelopment of the Darwin Waterfront. Freeman Productions was enlisted to develop a concept that would meet a number of the criteria for the development. These included developing a signature tourism attraction, presenting Darwin History and Culture, Involving the local Aboriginal population and providing employment opportunities for them in the precinct.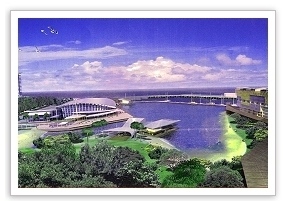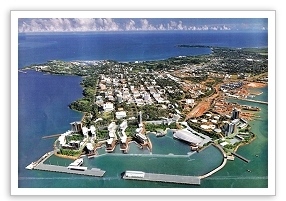 North Stradbroke Island Project - Queensland, Australia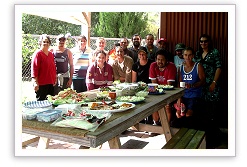 North Stradbroke Island Aboriginal Enterprises is a new and interesting project that encompasses four separate business areas - Cultural Tourism, Catering, Landcare and Indigenous Employment.
The vision of the group is to achieve self-determined, sovereign rights and economic independence for Koepul, Nunukul, Nughie custodians of the Quandamooka dreaming, and people of other Aboriginal nations who have maintained long term historical association through development of culturally appropriate enterprise, creation of employment opportunity, self management and the expression of our cultural rights.
Freeman Productions have been engaged to undertake a feasibility study into the development of a cultural tourism enterprise and to provide recommendations in relation to marketing of the packages within the enterprise.